Facebook ads for the community
In this post I would like to report about the ad campaign that the marketing team organized on Facebook during the month of May and at the beginning of June. The experiment was interesting and while the results remain for large part hard to interpret, they also open new possibilities. The detailed results are listed in spreadsheets on the wiki. But what do they really mean?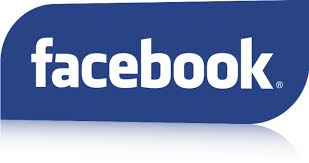 I'm no expert in online advertising but  the key numbers are actually quite clear, so let me cut to the chase as to what they are:
the campaign lasted for 30 days, the demographics were broad, mainly English speaking countries, no specific age or gender segmentation.
the areas of interest were tentatively chosen along broad lines: DIY fans, interests in technology, education, real estate, small business, personal finance, arts and crafts, home decoration .
each day the maximum amount allowed to be spent in ads was 30 Euros.
The end results are (roughly): the ad was seen by 550 thousands Facebook members. On these 10000 clicked on it and about 800 unique people who were not in anyway related to LibreOffice or to LibreOffice Facebook "members" liked the official LibreOffice page. In a nutshell, we spent a bit less than one dollar for each new "Like".
So what should we take from this experiment? Is 85 cents for a like too much or affordable? I'd say it depends on the objective and how the ad was defined. Facebook ads do not advertise for a product page on an external website. It will always lead you to a Facebook page, profile or application.  Each person clicking on the ad was thus taken to our offiical LibreOffice page. The reason we felt fine about this was that our first objective with this ad campaign was to raise the brand awareness of LibreOffice. Too often we work and produce on marketing materials and projects that end up targeting audiences that are aware of Free and Open Source Software. This time we really tried to go out there and let people know about the LibreOffice brand. And spending roughly 900 Euros to have our ad seen by over 500 thousand people appears to be quite effective in retrospect.
Having said that, the next question that comes is of course what we could have done better and most importantly how to entice people to join the LibreOffice community. At the Document Foundation we do not believe that LibreOffice is a product. We believe it is a community, it is a living entity, made not only of code, but of actual social relationships, people, entities, companies, universities and governments. Because of this Facebook is seen as a potential great venue to attract new people and future community members. The LibreOffice Facebook page itself has a a great audience and the "trick" would now be to raise the brand awareness on Facebook while the Facebook Page would act as the catalyst between individuals and the community, enticing them to switch from Facebook to communication channels of the community on www.libreoffice.org . This calls for another campaign on Facebook, one that would be configured in a different way. We don't have to set it to obtain the most Likes (just like the previous one); we can set it to increase the number of people clicking on the ad and go to the LibreOffice Facebook Page, or advertise specific posts like release announcements or community related messages.
At any rate there's room for improvement and experiment. Some time in the future, we will also have to think about the growing and already important mass of people who neither use Forums or mailing lists to contribute to the community but who use social networks. That will be a challenge for the project as it will have to work out a system that does not create communication silos while ensuring that the bridges between all these channels are open, active and favouring contributions and contributors.
Let's open the conversation!