Users: the Final Frontier?
A few weeks ago we started to have a quite interesting discussion on the LibreOffice project's marketing mailing list on how to engage users in our community. Readers of Moved by Freedom – Powered by Standards may remember that during the LibreOffice Conference of 2012 in Berlin, the marketing strategy had already defined that the mission of marketing for the LibreOffice project was not to market a product but rather to grow the size of the community of contributors, improve the communications and raise the brand awareness of LibreOffice. This strategy was clearly reaffirmed during our second marketing workshop in Milano in September 2013.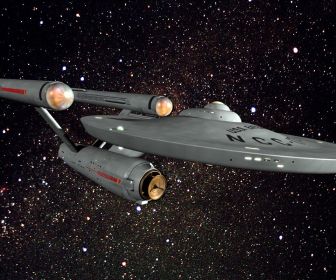 Thus, a few weeks ago, a serious discussion started that resulted in the creation of an online survey specifically targeted at end users, and by end users, mostly people who do not contribute or are not involved in the LibreOffice project. The survey was a success in terms of respondents: close to 600 people took the time to answer and I'd like to thank all of them for their time. Full results can be downloaded on the LibreOffice wiki but I've mirrored them here. We spread the word on the users mailing lists, forums (all of them multi-lingual) and social networks.  What do our users tell us?
Users want to join LibreOffice
While this is not an absolute majority, many users think they could find the time to contribute to the LibreOffice project. Is it surprising? Yes and no. In a sense you would expect a majority of users to use LibreOffice the same way they could use any other productivity suite and in this particular case, it's free so maybe they wouldn't care. Wrong! While some users either claim they don't have the time or that they donated money outright (roughly 26% combined), a larger number actually points out they don't know how to do that or they were not even aware they could contribute to the project (around 33% total) The rest of them either claim it's too difficult, or that they're already contributing (my hunch is that these respondents are already on the project's mailing list, but it's open to debate). I'd like to focus on the users who tell us they are interested in contributing to LibreOffice, because that's the purpose of the survey and that their proportion – a third of the respondents- is actually important.
Users are confused about how to contribute
Here comes the other results of the survey. Whether clearly stated (in the fourth question, which was not a mandatory  one) or implied in the question 2, users tend to be confused about what to do and how to contribute. It seems our website – and ourselves, the people- aren't good or clear as to what can be done for the LibreOffice project. I hear someone in the back saying that our Easy Hacks have been a tremendous success. They have. Except they were meant for developers, and developers know how to find an exhaustive list that's reasonably well documented on a wiki. Users do not seem to find the right information as to what tasks need them or what they could be doing in general. Drawing on the questions 2 and 4, but as well as the susequent questions and answers, there are several levels, so to speak, in this confusion:
the website is not clear on what can be done
the website is not clear on the tools available (one has to understand that as to the availability of QA tools I think)
there is no team or process that can enroll them or make them feel part of the project
Quality Assurance and Documentation are difficult to reach
The question 7 let respondents fill in whatever they thought is hard to find on the website. My initial analysis (feedback welcome!) is that all in all, people seem to be looking for help and when they are looking to contribute, they are looking to run tests on LibreOffice and they can't find enough information about these two areas. In a nutshell, they are screaming for documentation (and my guess is that given the survey was made available in several languages, this remark applies in full to specific native-language projects) and quality assurance. I'm not done parsing through all the answers (at least those that make sense). People looking for documentation and people looking for quality assurance are two different issues. But they both point to a lack of clarity of the website.
Users are not developers but they sure can contribute
Question 7 and 10 provide more granular  data on how users think could help. Question 8 is about the time respondents think they could give to the project on a weekly basis. The answers to these three questions combined give a very clear and coherent picture on what kind of contribution users could provide: users support, involvement in local activities and quality assurance. These three activities are possible without requiring too much time on a weekly basis  and do not require strong technical knowledge. Perhaps more surprisingly, creative tasks such as designing templates or artwork does not seem a popular option. A distant, but nonetheless relatively interesting option seems to be writing or translating documentation.
Users want to give back, wherever they come from
I'd like to mention two questions that may not seem to be of immediate use nor revealing a particular truth. Questions 9 and 11 highlight the underlying reason -as much as it can be highlighted in such a survey- people would like to contribute  to the project: they use the product, and based on the question 1, many of them do since the beginning or at least since 2 years, and they would like to give back. That's a good reason, and probably the kind of reason that prompts someone to want to improve the quality of the product. While there's no geographical breakdown of this question, we at least have an idea of the geographical location of the respondents. A majority comes from Europe (the survey was translated in Dutch, French, German, Italian and Spanish). Despite not being available in the related languages, respondents from Poland, Denmark and Czech Republic were many. Outside of Europe, people from all the Americas were very represented. In South America, Chile and Argentina, alongside Brazil need to be mentioned for having a sizeable number of respondents. Just as encouraging -perhaps even more so, knowing the small size of the LibreOffice community in the U.S., we had quite a large number of respondents from various states of the Union. This  may offer a precious insight as to how we could grow the community in this geography.
Closing yet temporary remarks
While the data must be parsed and analyzed in more detail the two main points that really matter to me at  least are that we have an untapped source of contributors who only wish to help, and that they could help if only we could provide them with the right information online.  The website redesign project that I'm happy to drive certainly could not have arrived at a better moment.