Two years ago, the OpenOffice.org community decided to break away from the domination of one vendor and instead create an independent foundation that would host the free and open source office suite "for the next decade". I could not help but re-read a few of my posts then, you can check them out here and there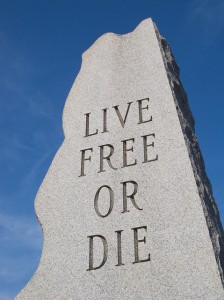 .
The work that has been achieved in two years has been nothing short of amazing. The community has grown beyond what we, the first founders of the project, thought it would grow. Obviously, we did quite a few things right, and also a few things went the wrong way. But we owe  our success to the the community of all those who supported us and contributed to the LibreOffice  project in big and small ways. To all the community, today is your anniversary, today is your day!
 One word of importance is in order. While we are right to celebrate this day, I feel it is also important to look ahead at the challenges we must face. The fundraising we will launch on Monday is one aspect of this and, if done right, will help specific issues and projects. But today, since I have mentioned the community, I would like to stress that while the community is our greatest asset, it is also the most fragile one. During two years we made sure the development part of the community was given absolute priority, and the results speak for themselves. 540 hackers are not easily found. Much in the same way, the other parts of the community, the localizers, the documentation writers, the QA testers, the designers, the marketeers deserve more attention: if we are half as successful with them as we were with developers, we will bring the LibreOffice  projects to unexpected heights.
I will make it my primary goal this year, to help the community, primarily the marketing one (I can't be everywhere) but also other teams, to make sure  communication flows the right way and contributions are acknowledged and integrated. And to start with the marketing, we now ought to put in place a real marketing team. We miss structures, processes, content. All this is  fixable and we should not be too hard on ourselves: we got busy with plenty of other urgent items. In fact, one of things I learned with the LibreOffice project is that one can indeed be in "emergency mode" for two years. (If you don't believe me, ask  Florian Effenberger). But we need to work at it to make sure we have a fully functioning project and a community that works and fully grows. That's this year's challenge: Scale Up & Community Process. Meanwhile, I wish you all a happy birthday. "Freedom is marching and nothing can stop it. "