Projects to support & initiatives to help in 2015
This will be the very last post of 2014. Let me first wish you, dear readers, a happy new year 2015 in good health, love, prosperity and happiness. Let me also thank you for your continued interest in Moved by Freedom, Powered by Standards. This blog is now over 7 years old and each year I am happy (and surprised) to count a broader audience. I look forward to 2015; it will be a very interesting year in many regards, and an important one for me on a personal level.
As we are a few days away from 2015 I thought I would present a few projects that could benefit from our support, usually in terms of money donations. As I had the opportunity to explain a few months ago in a post, Free and Open Source Software need funding to move forward and to be sustained on the medium and long term. The projects I list below are my personal selection and do not, in any way, represent the views of the Document Foundation, my employer, or any obscure entity I might be affiliated with. There are many more projects and initiatives out there who need love and support.
Let's thus start with an obvious one: the Document Foundation. The Document Foundation has been growing at a rapid pace and 2014 was a year of structuring in terms of internal processes: a new board, new employees, all these account for more activities but also for a transformation of the way the entity

works. 2015 will see broader initiatives starting and being (hopefully funded). One aspect I think important to be mentioned is that while we are thankful for the trust people put in the Document Foundation, very few of them have a clear idea how we invest their donations. This is something the Foundation's board is actively working to present in a more "cosmetic" way, as spreadsheets tend to be qite boring. The latest post on the Document Foundation's official blog should however help understanding how several activities are conducted. Be it as it may, the Document Foundation rely exclusively on your donations to survive and strive. Donate today and help us develop LibreOffice, improve its quality and compatibility with as many file formats possible!
I've mentioned this email client several times this year: I rely on Claws Mail on a daily basis. As these

guys are all volunteers it is important to help them. Donate to Claws Mail and help this different email client handling your email the right way.
Staying on the topic of email clients, my post on the state of encryption in Android made me discover that K9, a major open source email client, needs funding to further its development (and add PGP/MIME support). More information here.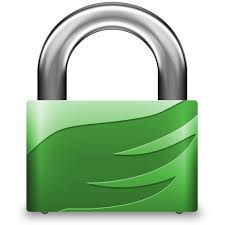 A major project needs your help. Its importance cannot be missed in the times we're living in: GnuPG needs your help and is raising funds. As we do not want to have another Heartbleed because it will always be up to someone else to help the developer we should seize this opportunity. Two other initiatives to keep in mind: the apps of Whisper Systems and pretty Easy privacy needs some love and rely on your daily usage to gain traction as well.
Do you remember UnHosted? It is of course very much active and they're experimenting with quite interesting concepts. Michiel De Jong went ahead with another guy to create -or recreate?- a hosting platform fully based on Free Software. The concept is so simple we almost forgot such services could be out there: they provide you with server space and Free Software; it is up to you to create your website, your collaborative space or anything you want. While this is a non-profit initiative, it comes with very reasonable costs. Don't hesitate to give it a try!

I could list several Linux distributions that accept donations; but DistroWatch might be a more exhaustive source than I ever will be. I use Arch Linux for my systems, and have been using it for several years now; there are several cool distros out there that I like and even wrote about; but Arch Linux needs monetary support and it is my choice for this selection. There are several ways you can donate. See here more information.
Moving away from the world of pure software I thought it would be good to remind my readers that 3D Printing also has had a very strong open source component to it. Most notably, the Rep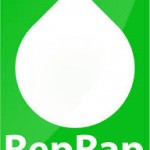 Rap project was among the first to create and distribute 3D printers and self-replicating printers. It is possible to donate to the RepRap project and take the time to visit this fascinating initiative.
The defense of Digital Freedoms also need support and donations. You can donate to many initiatives; I listed four of them:
– The Free Software Foundation
– The Open Source Initiative
– APRIL (France)
– The FFII
Last but not least, I would like to thank a very cool guy who has been supporting this blog all along. He is a web designer, a music composer and more generally a man of many talents. Do not hesitate to call him for your projects!
Enjoy the end of 2014, dear readers ; I look forward to greet you on this blog in 2015!